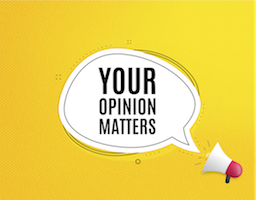 We made it this far! As California lifts many Covid-19 mandates, businesses strategize how best to re-open. We're also thinking about our eventual full re-opening and we'd like to take this opportunity to check-in with you.
If you would take a few minutes to answer a quick 3-question survey, we'd certainly appreciate it. In the survey we ask:
* Do you have any suggestions for how you would like to see us re-open?
* From our pandemic practices, what would you like for us to "keep"  on an ongoing basis once everything is back to normal?
* Anything else you'd like to share with us?
To take this survey visit this webpage: https://www.surveymonkey.com/r/HSN2P5G
All answers will be kept confidential and treated anonymously using the survey link above, so feel free to be as candid as you'd like.
Thank you very much for taking the time.