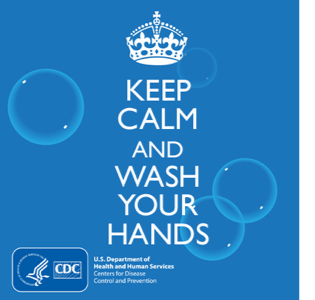 People are asking us if pets can get the virus that causes COVID-19. The question really breaks down into two parts: "can our pets get it from us" and "can we get it from our pets?" The gist is whether one can put their pet at risk, or whether a pet can become a spreader?
Medicine is often about consensus. Mid-Peninsula Animal Hospital is a member of the Amercan Animal Hospital Association (AAHA) and The American Veterinary Medical Association (AVMA) who have joined the preliminary consensus, based on the available information. AVMA states on their COVID-19 page: "Infectious disease experts and multiple international and domestic human and animal health organizations agree there is no evidence at this point to indicate that pets become ill with COVID-19 or that they spread it to other animals, including people."
As such, we encourage normal interaction with your pets, unless you yourself are sick. Ours is a belt-and-suspenders approach to advising, out of an extreme abundance of caution, until more is known about this pandemic. The logic behind avoiding your animal if you are sick is to avoid creating a situation where one could cough or sneeze on the animal directly. 
With multiple people in a household, the CDC recommends that symptomatic family members avoid contact with animals whenever possible, adding "If you must care for your pet or be around animals while you are sick, wash your hands before and after you interact with them"
When we need to run laboratory testing, the company we partner with is a world leader, as you might expect. The company, IDEXX, has labs all over the world. When we draw samples to be tested, we always send enough fluids to run the test, to run it again if needed, and a little extra. Everyone follows this standard procedure.
During their research work to validate a new veterinary test system for COVID-19, IDEXX evaluated thousands of canine and feline specimens, and found "no positive results in pets to date of SARS-CoV-2, the coronavirus strain responsible for the coronavirus disease 2019 (COVID-19) respiratory outbreak in humans."
None in dogs. None in cats. It seems like our advice to hand-off the care of your cat or dog to a family member if you get sick is potentially overkill, but we'd prefer to err on the side of caution. The Centers for Disease Control (CDC) also echoes our advice to avoid pets if you are sick. If it's too late, and if you can manage it, bathing the pet should reduce the risk to others.
If you are not sick, the scientific community has given you one less worry in that COVID-19 is spread between humans and not to, or from, our companion animals. This is good news if you need to bring your animal in for care. While people exercise social distancing of 6' between ourselves, you can cuddle and interact with your animal as normal. This is particularly good news at a time when we need to cuddle our companions, get out and take more walks, and generally find comfort where we can. Stay healthy.