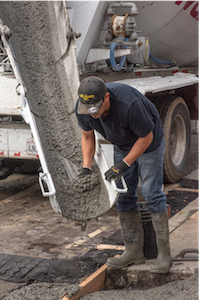 Quick status report as we dive into the New Year, plus a couple heads-ups. We hope your holidays were lovely, full of family and friends. As clients travel, it is our honor to take care of their pets, particularly those with specific medical issues. Over this season, our boarders enjoyed the new hospital, complete with new hospital smells. 
With the holidays behind us, the contractors are hard at work on the punch list of final items to complete. Most punch list items can happen in and around our operations with minimal or no impact. That said, during the month of January, on weekdays we are closing at 6pm and keeping our weekend hours to Saturday only. Our team members will be on-site with boarders on Sunday, but we won't be open to the public on Sunday, throughout January.
The last status update explained that a street project in the works since January -- as in last-January, or January 2018 -- finally fell into place. The project was supposed to take a few days, and mostly did, except one unforeseen delay to the road portion, and one of the agencies will need to return. 
Meanwhile, we took the opportunity to address a few sidewalk issues. For example, a cut-out for a former driveway harkened back to the 1940s. It was narrow and had a steep incline. In this day of smart phones, it could have been a tripping hazard. So, we leveled it out.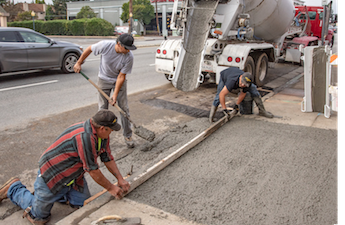 These upgrades should make the public parking a bit easier, particularly along El Camino Real. There's also public parking along Buckingham. For now, if possible, please use public parking. While the garage parking is available, the safety signage is in production. We're keeping available garage parking to those who have special needs. If you, or your animal, has a special need, use the garage, but with caution, driving slowly as you enter and exit it across the pedestrian sidewalk. 
Wherever you park, remember to secure your pet FIRST before opening your car door. If you need a leash or a cat carrier, we have them available to take home, so your pet can arrive safely to the hospital.
That's quite a lot of progress, with more to come, and we will keep you posted. We very much appreciate all of your patience during this transition. 
Thank you!!