After making a Big Mess the next step is to set up an office! No office would be complete without a kitchen, bottled water, fridge and lots of conference tables.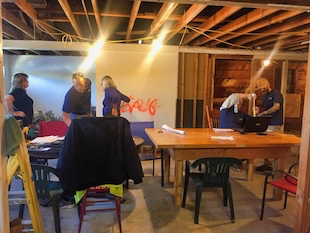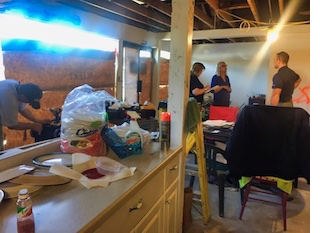 To be fair the point of making a Big Mess is cleaning up what was demolished. The office area was created while clean up took place. 
Over time, the office area, and particularly the kitchen area, got cleaner and cleaner, and more functional. One thing it never got was fancy.