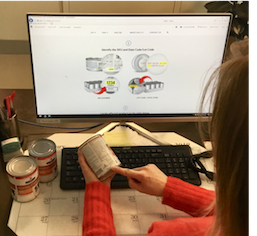 If you feed your dog Hill's Prescription Diet or Hill's Science Diet canned food, hold off (for now) and call us for a lot number cross-check, or food alternative. We've been made aware of a voluntary recall caused by an ingredient supplier overshooting the mark on Vitamin D – and too much Vitamin D can be a real problem.
The recall only affects canned food for dogs. None of the cat foods, dry foods or treats are affected by the recall, and are fine to feed your pet. It is also possible that the canned food for dogs that you are currently using may be unaffected as well. However, we'd rather spend time checking SKUs and lots and dates, than take ANY chances. 
Is this out of an abundance of caution? You bet. As of this posting, we have seen zero cases that we believe are affected by this. In addition, we have already reached out to every client who purchased Hill's canned food for dogs from us, directly. 
Most pets can tolerate short-term exposure to elevated Vitamin D without any ill effects. On the other hand, too much vitamin D can upset a dog's calcium balance. Symptoms can include vomiting, loss of appetite, increased thirst, increased urination, excessive drooling, and weight loss; if consumed at very high levels Vitamin D overdose can lead to renal dysfunction, kidney failure and heart failure. If your dog has exhibited anything like these symptoms, please contact us at once. When caught early, simply stopping the food leads to full recovery, but more advanced symptoms may require additional interventions. 
Our confidence in Hill's is not yet shaken. They have such a long history of great nutrition research and high quality food. Plus, they are being quite transparent about this issue, and are taking steps to ensure it doesn't happen again. The preventative steps involve the supplier doing an additional check before sending the ingredient involved, as well as Hill's implementing additional testing steps upon receipt. Test, then trust but verify. 
Here's what the company is saying, "We care deeply about all pets and are committed to providing pet parents with safe and high quality products.  Hill's has identified and isolated the error and, to prevent this from happening again, we have required our supplier to implement additional quality testing prior to their release of ingredients.  In addition to our existing safety processes, we are adding our own further testing of incoming ingredients."
If you did not purchase from us, call us anyway with a can in hand to determine if your batch is included in the recall. Alternatively, you can check against the list that Hill's has posted, which is available on their website.
While we are relieved that none of our patients seem to have been affected, our hearts go out to those who have.