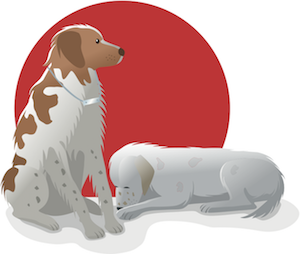 Our hearts go out to the evacuees from the Napa, Sonoma and Santa Rosa fires, who grabbed their pets and ran for their lives, literally. 
We can't sit by and just be thankful it wasn't our earthquake or disaster. As such, Mid-Peninsula Animal Hospital is organizing a pet food drive, and literally driving pet food (along with crates and medical supplies) up to the fire-affected area. In addition, we are organizing a team of Vets and RVTs to go up to provide care.
This is an assistance effort with a very direct impact. If you want to contribute, we'll match your donation (up to $10,000). Every penny YOU donate will go toward pet food (provided at a generous discount from our distributor), crates and medical supplies.
Mid-Peninsula Animal Hospital is picking up the costs for gas, and costs related to our staff. This is happening now. So, if you want to learn more or donate, please visit: www.midpen.com/standbyyou/.
Thank you!