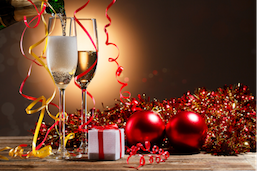 As 2019 winds down, we are taking a moment to gather our family of doctors and staff to celebrate a successful year settling into our new facility.  As such, we will be closed this Saturday, December 21st, all day for our annual Staff Holiday Party. 
If you had planned to stop by on Sat. for a prescription refill, pet's food or what have you, please consider coming in on Friday (open until 6pm).
We will be admitting boarders by appointment only, and naturally the boarding care staff are graciously remaining on site. They are the best and we appreciate their dedication. 
Since the hospital will be closed, we are also taking the opportunity to upgrade a piece of a non-trivial electrical gear on site. We have our fingers crossed that goes smoothly.
While we look forward to celebrating with our staff, we do apologize for any inconvenience the closure may cause.
Thank you!