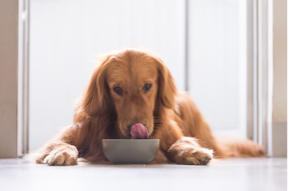 The short version is: if you get your dog food from us, you can ignore this issue.  Otherwise, you may have heard that the FDA is looking at what's causing dilated cardiomyopathy (DCM) in dogs eating certain types of pet food. 
CBS News issued a story about the 16 different dog food brands being looked at by the FDA. NBC covered it as did other reputable media outlets. The issue is significant since DCM is a form of canine heart disease that can cause congestive heart failure in dogs, even sudden cardiac death.
Each of the 16 brands named represent the most reported cases. They typically are labeled as "grain-free" (90%), and typically with high levels of peas and lentils (93%). Researchers found that most dogs on this diet had low levels of taurine in their bloodstream. Taurine is an amino acid which is crucial for heart health. Researchers from UC Davis originally sounded the alarm, which led to a notable collaboration with the FDA, who started their own investigation and issued their report. 
The good news is the UC Davis researchers also found that these new dietary cases can be reversible! That said, a complicating factor is that reversal isn't necessarily a simple case of "stop feeding the food." 
Therefore, if your dog has been eating from the list of brands, you may want to consult with your veterinarian who may want to test your pet's taurine level and get an echocardiogram. Changing the diet, or adding supplements, without prior testing can interfere with a correct diagnosis and delay appropriate care. Clinical signs of lethargy, weakness or coughing only appear in the late stages of the disease. DCM is a hidden disease in the early stages when it's the most easily treatable.
The 16 most reported brands are as follows: Acana, Zignature, Taste of the Wild, 4Health, Earthborn Holistic, Blue Buffalo, Nature's Domain, Fromm, Merrick, California Natural, Natural Balance, Orijen, Nature's Variety, NutriSource, Nutro, and Rachael Ray Nutrish.
The issue raises the topic about how we choose the brands we carry here at Mid-Peninsula Animal Hospital(tm). We carry none of these brands, but some are popular and our clients may use them. We only carry prescription diets from long established manufacturers, which are regularly tested using scientifically-validated practices and peer-reviewed studies. Rigorous scientific testing isn't cheap. It just isn't.
It's also not something you do once and stop. It's continual. It's a mindset. Case-in-point, last winter a brand we carry caught a "too much Vitamin D" issue *before* it became widespread. We heard it from them. Turns out, it affected some folks around Ohio. It proved the system works. None of our clients were affected, but that's not the point. We need to trust the ongoing rigorous science and we need to trust the company.
But we are extraordinarily impressed by the level of collaboration and transparency we've seen with the FDA and the UC Davis researchers, who issued their own statement. We're also impressed with the dog-owner social media groups who are not only getting the word out but collecting and submitting useful data. Way to go. We love data.
Clearly, if you have concerns, potentially want DCM screening or to set up time to consult with your veterinarian, just give us a call.