Submitted by

Carol

on Fri, 12/17/2021 - 10:06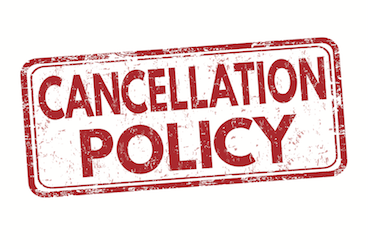 For nearly 59 years, since we began in 1963, Mid-Peninsula Animal Hospital has never needed a cancellation policy. 
It isn't that "No Shows" never happened in all these years. They did, but infrequently. Indeed, they were rare enough to provide a welcome respite -- an opportunity in an otherwise packed schedule to take a breath and take a moment to catch up. 
Since Covid-19, we've seen many changing dynamics. Each appointment takes extra steps to ensure social distancing and keep our staff safe. It's been challenging. We miss our clients, some of whom have booked a lot farther out than they're used to because of the demand for appointments.
As the pandemic has dragged on, we've seen an explosion of people making appointments and just not showing up. It's definitely a pandemic thing, not a demographic or generational shift, or a new-patient thing. It isn't even just happening to us -- it's happening across the industry. But it is new and unusual, and it has a ripple effect to the rest of the community.
When we make an appointment, we reserve that time exclusively for your animal. The veterinarian and her entire team sets aside the time, ready to focus. We don't double-book and risk other clients having to wait. We respect your time. We have a waiting list of people who want to get in sooner. 
At Mid-Peninsula Animal Hospital, we value the relationship we share with every client, and we understand that sometimes schedule adjustments are unavoidable. Appointments may need to be changed or canceled. 
We respectfully request 24 hours' notice for all appointment cancellations. Effectively immediately, late arrivals, missed appointments or insufficient notice will result in a fee for the first occurrence. Full details are outlined on our new Cancellation Policy page.
When appointments are canceled with sufficient notice, our team has the opportunity to fill the vacant appointment time with another wait-listed patient or an urgent care request. We hope the new policy results in less disruption for everyone, and more patients can be better served. Thank you, in advance, for your cooperation.