Submitted by

Carol

on Fri, 04/08/2022 - 14:50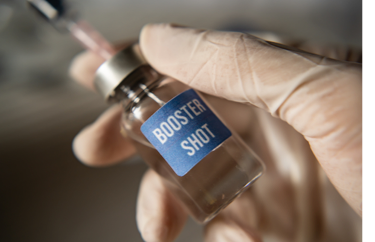 There's been a lot of talk lately about getting booster shots for COVID, but today we're talking about getting booster shots for canine distemper for our dogs. There is reason to pay attention right now in the Bay Area.
Recently, there have been several media reports, including the San Francisco Chronicle who warns of "an outbreak of what is believed to be canine distemper, a sometimes fatal viral disease that is highly contagious among some mammals. It appears to be spreading at high rates, threatening to infect domestic dogs."
Canine distemper can be prevented or greatly reduced by a vaccine. Typically, puppies are given a series
of vaccinations "to increase the likelihood of building immunity when the immune system has not yet fully matured." 
Vaccinations need to be done on a schedule to maintain immunity throughout your pet's lifetime. Yearly wellness checks will include keeping canine distemper vaccinations up to date, along with any other recommended vaccinations.
Here's where the COVID pandemic and this effort intersect. COVID has made it more challenging for all of us, and these days the schedule is pretty tightly packed with appointments booking out weeks in advance (except for bona fide emergencies or urgent care, of course). If your animals haven't had their wellness exam on schedule during the pandemic, it might be a good idea to get that appointment on the books. 
It's particularly important if you are starting to get out more and your animal is likely to come into increased contact with other animals. Canine distemper is spread through airborne exposure, as well as from shared food, water bowls and equipment. Infected dogs can shed virus for months. And like we already said, canine distemper can be treated, but can not be cured, and is often fatal. Vaccination is the key.
Viruses on surfaces and spread with airborne exposure – it all sounds so familiar, doesn't it? So, while we clearly encourage everyone to get a COVID booster, we definitely encourage making sure your dog gets their canine distemper booster too.